Chiropractor Norm Dabalos D.C.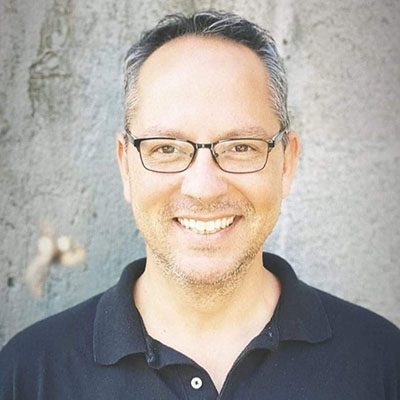 Dr. Norm is a local boy, born and raised in Kailua, Oahu. Growing up here in the islands, he's always had an active lifestyle. He played, coached, and refereed soccer and was very active in the performing arts. He proudly says, "I'm a Bright kid," having performed under the direction of educator Ron Bright in the '80s and '90s. He's also served on the Board of Directors for the I'm A Bright Kid Foundation which supports the performing arts and education.
He still enjoys performing and has been seen on Hawaii 5-0 a few times, and was recently featured in A Chorus Line at Diamond Head Theater. He continues to sing professionally several times per month and had the honor of being selected by Grammy winner Regina Belle to sing with her at the Blue Note in Waikiki.
He attended the University of Hawaii at Manoa then moved to the mainland, ultimately graduating with honors from Arizona State University with his degree in engineering. He worked as an engineer in Charlotte, NC for a few years then went back to school at Life University earning his Doctor of Chiropractic, magna cum laude.
In over 20 years of chiropractic practice, he's served on chiropractic mission trips to El Salvador and Guatemala. He was also selected to be the backstage chiropractor for various performers including Aerosmith, KISS, The Eagles, John Mayer, and Carrie Underwood. He is a former personal trainer and fitness instructor and was the Senior Trainer for North America with Les Mills International where he trained fitness instructors in kickboxing, weightlifting, and Latin and hip-hop dance.
His first exposure to chiropractic was when he injured himself during a dance performance. Physicians told him he only had three options: live with the pain, live on painkillers, or try surgery and risk losing the use of his legs. He refused to accept these options and searched for other possible solutions, finally finding success with chiropractic. It has since become his mission to educate people about chiropractic, so they can make educated decisions about their own health.
His commitment to education continues. He has served as an adjunct professor at his alma mater, Life University in Atlanta. He is on the Board of Directors of the Gonstead Global Mentorship Program and currently hosts the Chiro Compass podcast for chiropractic students.
OFFICE HOURS
---
Monday
8:00am - 12:00pm
3:00pm - 6:00pm
---
Tuesday
8:00am - 12:00pm
3:00pm - 6:00pm
---
Wednesday
1:00pm - 6:00pm
---
Thursday
8:00am - 12:00pm
3:00pm - 6:00pm
---
Friday
8:00am - 12:00pm
3:00pm - 6:00pm
---
Saturday
8:00am - 12:00pm